Today's dating world can be hard to navigate, especially since most are looking for matches on dating apps and sites. One of the most popular dating apps is Tinder, which coined the phrase "swipe left or right". However, if you're new to the online dating world or just haven't used Tinder before, you may want to know how to maximize your chances of finding matches. Below, are our top Tinder hacks to accomplish just that!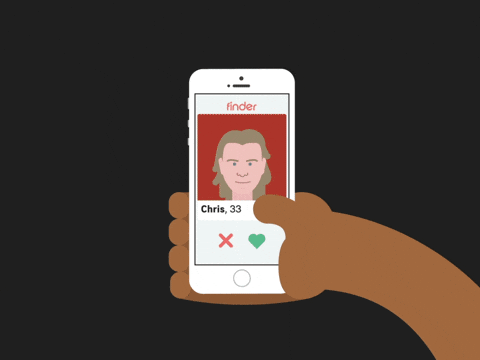 Be Active On Tinder
First and foremost, to get the most you can out of Tinder, you need to be active on the dating app. In a Tinder post, the company explained that they don't waste their users' time showing them people with inactive profiles. They want you to see potential matches that are active on Tinder that you could connect with IRL. So, by using the app often, you increase your chances of others seeing your profile.
Be Interesting In Your Bio, But Still Be You
Your Tinder bio should catch someone's eye, but still be true to who you are. Anyone could write an interesting bio, even if it's a complete lie. You need to show who you are in an authentic way. Your bio could include your interests, hobbies, your favorite quote, or whatever you believe will help show off the real you to others on Tinder.
Use A Variety Of Photos On Your Profile
Having just selfies on your Tinder profile is definitely a turn-off for many (especially if they duck face). Tinder profiles should include a variety of photos that show different aspects of yourself. To start, you should have one portrait photo, one full body photo, and one unique photo of yourself. NEVER include group photos! Also, at least one of your photos should have conversation starter potential, like from a recent vacation trip or one with your pet.
Message Your Matches At The Right Time
Yes, it's true that you should message many people on Tinder as many will not return your messages. However, sending your messages is all about timing. Messages sent during the typical work day (9am-5pm) will have less of a chance of being seen or responded to. Your best bet is messaging your matches on Tinder after 5pm.
Read Their Bio
Before swiping left on someone, read their bio. Even though Tinder is known for being picture/look based, don't just judge someone by how they look. Being attracted to someone isn't just about physical appearance. See if something in their bio sparks your interest or if you both have something in common.
Use Something In Their Bio As A Conversation Starter
Avoid starting a conversation with "hey". It comes off as that you are disinterested and not serious about looking for someone. They may think you are just looking to hookup with them, or are not serious about having a real relationship. Start off the conversation with someone by asking them about something in their bio. It could be about one of their interests or photos.
Avoid Swiping Right On Everyone
Don't swipe right on everyone that you are even slightly interested in. As said before, read their Tinder bio and see if they are really worth swiping right on. If you swipe right too much, Tinder's algorithm will go against you.
Tinder Gold
When in doubt, you can pay for Tinder Gold ($29.99 per month)  to help boost your profile. Some of the benefits of getting Tinder Gold include getting unlimited likes, rewind last swipe, see who likes you, 5 super likes a day (to show someone you're really interested), and 1 boost per month. A boost makes your profile one of the top ones in your area for 30 minutes. So, this will really benefit you if you do this after work hours aka primetime.
Hopefully these Tinder hacks help you find a few worthwhile matches. Remember, before going on in-person dates, you might want to search your date to make sure they aren't a criminal or possibly married.
You Also Might Like: How To Search For People On Tinder