Fame is perceived to be this fairytale lifestyle with a perfect marriage, house, job, and the ability to travel wherever and whenever. Celebrities get the all-inclusive treatment everywhere they go and have access to the hottest parties from around the world. This may seem to be the perfect life to live, but the truth is that even with all the glitz and glam, celebrities can get caught up in infidelity. 
There are many well-known "power couples"  that have been a part of infamous cheating scandals. When celebrities get caught in a cheating scandal, things tend to can get very ugly fast. If you are looking to catch a cheater before you get involved in a scandal yourself, check out Kiwi Searches! They offer an exclusive search engine that provides results fast about a phone number or name. They even offer tips and tricks for you to follow if you may suspect your partner is cheating on you. 
If only some of these celebrity couples could have been fortunate enough to find out if their partner was cheating before it got out of hand. 
Top 10 Infamous Celebrity Cheating Scandals 
1. Khloe Kardashian and Tristan Thompson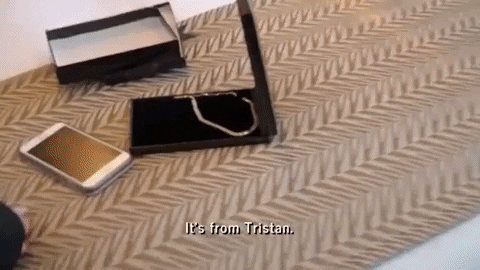 This cheating scandal between these two celebrities was one of the most popular of this generation. Khloe Kardashian was days away from giving birth to her first child when video footage was discovered of her baby's father hooking up with two women at a nightclub. The couple stayed together until it was made public Tristain had also kissed Kylie Jenner's best friend Jordyn Woods at an after-party at his own house. It is safe to say the couple are no longer together, however, they remain co-parents to their daughter, True Thompson. This story made headlines and was one of the most outrageous cheating scandals of all time. 
2. Brad Pitt and Jennifer Aniston 
This famous couple has a long history of being in the public eye. They made their first appearance as a couple on the red carpet in 1999 and got married in 2000. There were rumors Brad had been cheating on Jennifer with Angelina Jolie and unfortunately for Jennifer, the rumors appeared to be true. This affair led to the end of their marriage in 2005 and Brad got remarried to Angelina in 2014. The best part of this cheating scandal is that Brad and Angelina actually split in 2019 and you will never guess the speculations of who he is seeing now. You guessed it, Jennifer Aniston!
3. Jada Smith and Will Smith 
This celebrity cheating scandal definitely shook the public since the Smiths were very comfortable with being so open about their marriage. Jada is the host of a show called Red Table Talk where Will Smith made an appearance as a guest. The couple discussed the issues they were having in their relationship including the entanglement between Jada Smith and August Alsina. Jada admitted she got into an entanglement with August during the open discussion on her show. According to August, he had spoken with Will Smith separately and Will gave him his blessing. There has not much been said about the status of the relationship between Jada and Will, but they do remain life partners for their two children. 
4. Cardi B and Offset 
This famous rap couple have been through multiple cheating scandals and it is hard to figure out who was more unfaithful. In 2018, Cardi B announced they were going to get a divorce after only a year of marriage. The reason behind it, according to rap star Cardi B, was that they fell out of love. However, later on, a woman came forward claiming she was the reason for their breakup. The couple did end up getting back together and they have been together ever since. Cardi felt as if she did not owe any explanation other than the fact she wanted to work things out with her husband for their daughter, and also admitted she was not so innocent either. 
5. Jay Z and Beyonce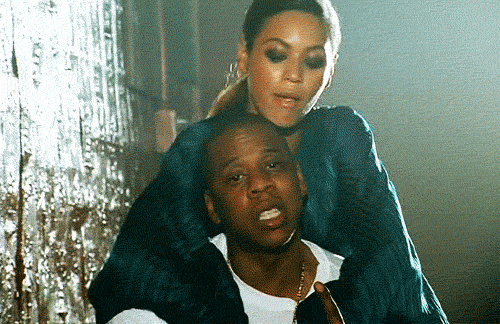 This celebrity cheating scandal may come as a shock to most people considering it's Jay Z and Beyonce. The two famous artists did not really speak on the situation, however, Beyonce's album, Lemonade, provided all the information of her husband cheating on her. A few of the lyrics on the album confirmed the cheating and Beyonce was more than furious about the affair, but she did mention they worked through it. There were no names stated regarding the affair Jay Z was involved in, but the couple is back stronger than ever with three kids and much success. 
6. Kourtney Kardashian and Scott Disick 
Another famous Kardashian couple Kourtney Kardashian and Scott Disick, are well known for their infamous relationship on the earlier seasons of Keeping Up with the Kardashians. Scott admitted their relationship had ended because of his unhealthy addiction to alcohol, however, photos of him with an ex-girlfriend in France claimed otherwise. Kourtney and Scott are no longer together but are still good friends and co-parents to their three children. 
7. Sophia Bush and Chad Michael Murray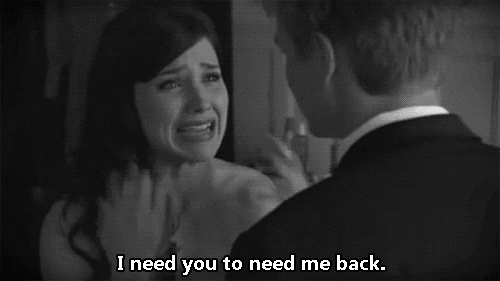 This celebrity couple came about on their hit show, One Tree Hill, where they met on set and married in 2005. The following year, the two got divorced and no one knew the real reason why. Allegations arose that Chad Michael Murray was sneaking around with media popstar Paris Hilton. The circumstances of this couple's divorce did lead to Chad leaving the show at the end of season six. 
8. Tiger Woods and Elin Nordegren 
Tiger Woods was not popular just for his professional golf, but he was also known as a serial cheater for the multiple women he cheated with on his wife, Elin Nordegren. Elin was a former model when she met Woods in 2004 and they were married for six years. Once she was aware of the affairs her husband was having, they filed for divorce in 2010. These two are not on the best of terms, and she admitted she does not like his girlfriend around their children. 
9. Ashton Kutcher and Demi Moore 
This celebrity couple was extremely popular back in the 2000s. They got married in 2005 and were together for eight years until Scott Eastwood, an American actor, broke news to Demi that Ashton had actually been cheating on her with his girlfriend at the time. The news of this affair brought an end to their marriage in 2013. 
10. Halsey and G-Eazy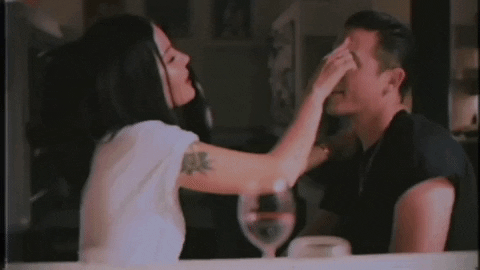 Last but not least, Halsey and G-Eazy made it official in 2017 as they performed their hit song together, Him and I, and confirmed there was a romantic relationship between them. This celebrity couple lasted for about a year until there were speculations that the rapper cheated on Halsey on multiple occasions. Early in 2019, Halsey performed on SNL and her art backdrop included words from G-Eazy that read, "I'm sorry Ashley, I cheated." confirming the rumors to be true. The backdrop also had a list of a dozen places her ex G-Eazy cheated. This scandal is definitely one for the books of infamous celebrity cheating scandals.